HIGH ASSURANCE PRE-SCREENING
ENTERPRISE VISITOR MANAGEMENT SOLUTION
Identity-based incidents are at an all-time high. This means organizations must require reliable identity credentials and analyze individuals in real time before granting access. Sophisticated pre-screening is foundational for keeping organizations safe.
Identity-based incidents are at an all-time high. This means organizations must require reliable identity credentials and analyze individuals in real time before granting access. Sophisticated pre-screening is foundational for keeping organizations safe.
CertiPath offers an advanced, pre-registration, multifactor authentication software solution for any organization with a need to manage and secure physical access of clients and non-employees.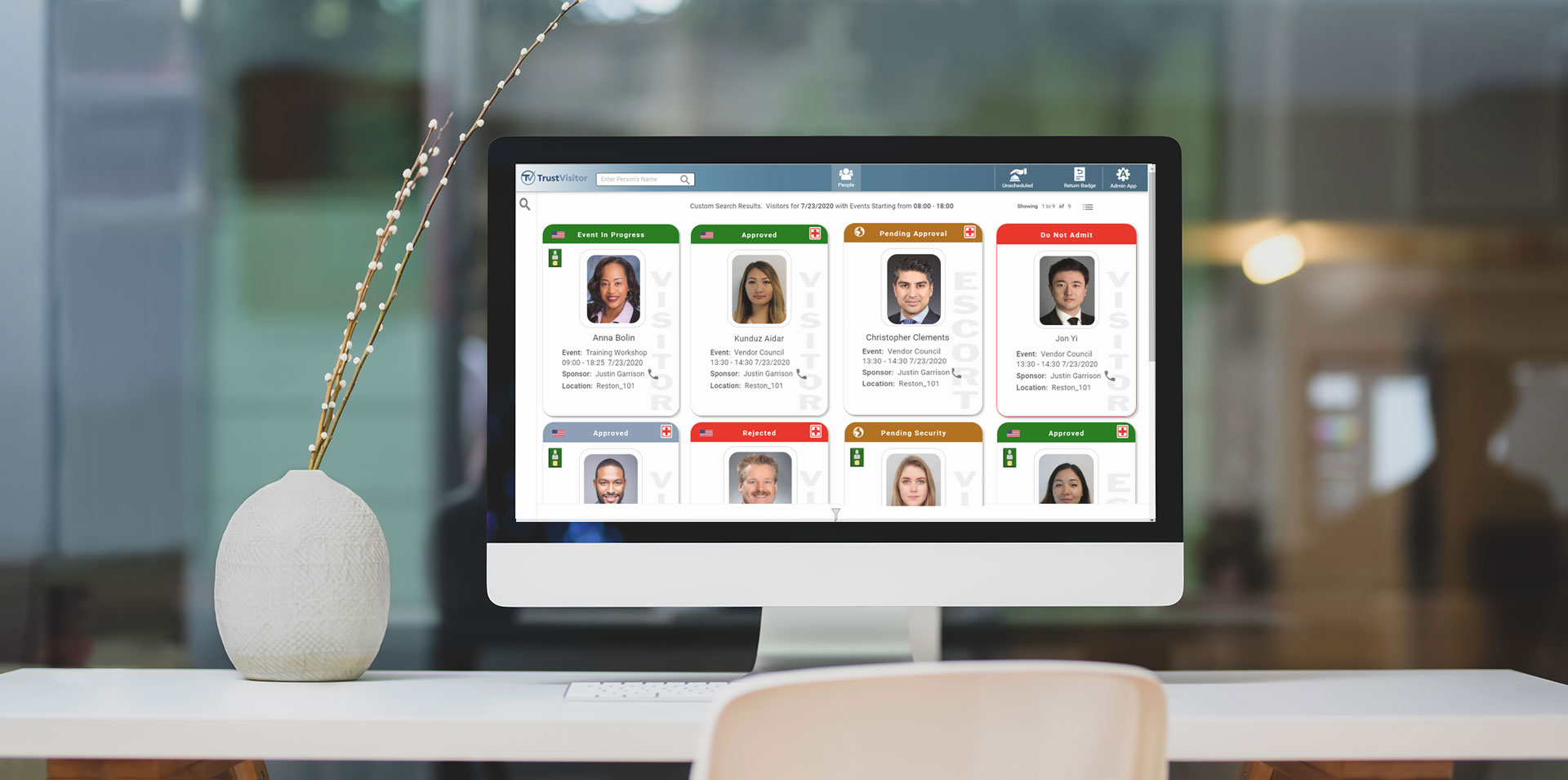 TrustVisitor is the first-of-its kind to seamlessly and securely manage the complete life cycle of a visit. It distinguishes between guests through validating credentials and automatically provisioning access.
TrustVisitor's flexibility, ease-of-use and responsiveness meets the demand of organizations who want an expedited occupancy management process. It continuously validates electronic credentials and automatically facilitates access to the appropriate location for the duration of the event.
HOW DOES TRUSTVISITOR WORK?
Employees create events via their calendar application as they normally would do.

TrustVisitor then determines which event attendees – both internally and externally – already have access to the location and those who do not.

Attendees who need temporary access will receive a link to register for the specific event.
WHAT IS THE VISITOR REGISTRATION PROCESS?
Pre-registration for events can be done with high assurance smart cards (e.g., Personal Identity Verification [PIV], Common Access Cards [CAC], PIV-Interoperable or lower assurance government-issued identification (e.g., Driver's License). When a government-issued ID is used, a temporary Commercial Identity Verification [CIV] smart card will be issued upon arrival.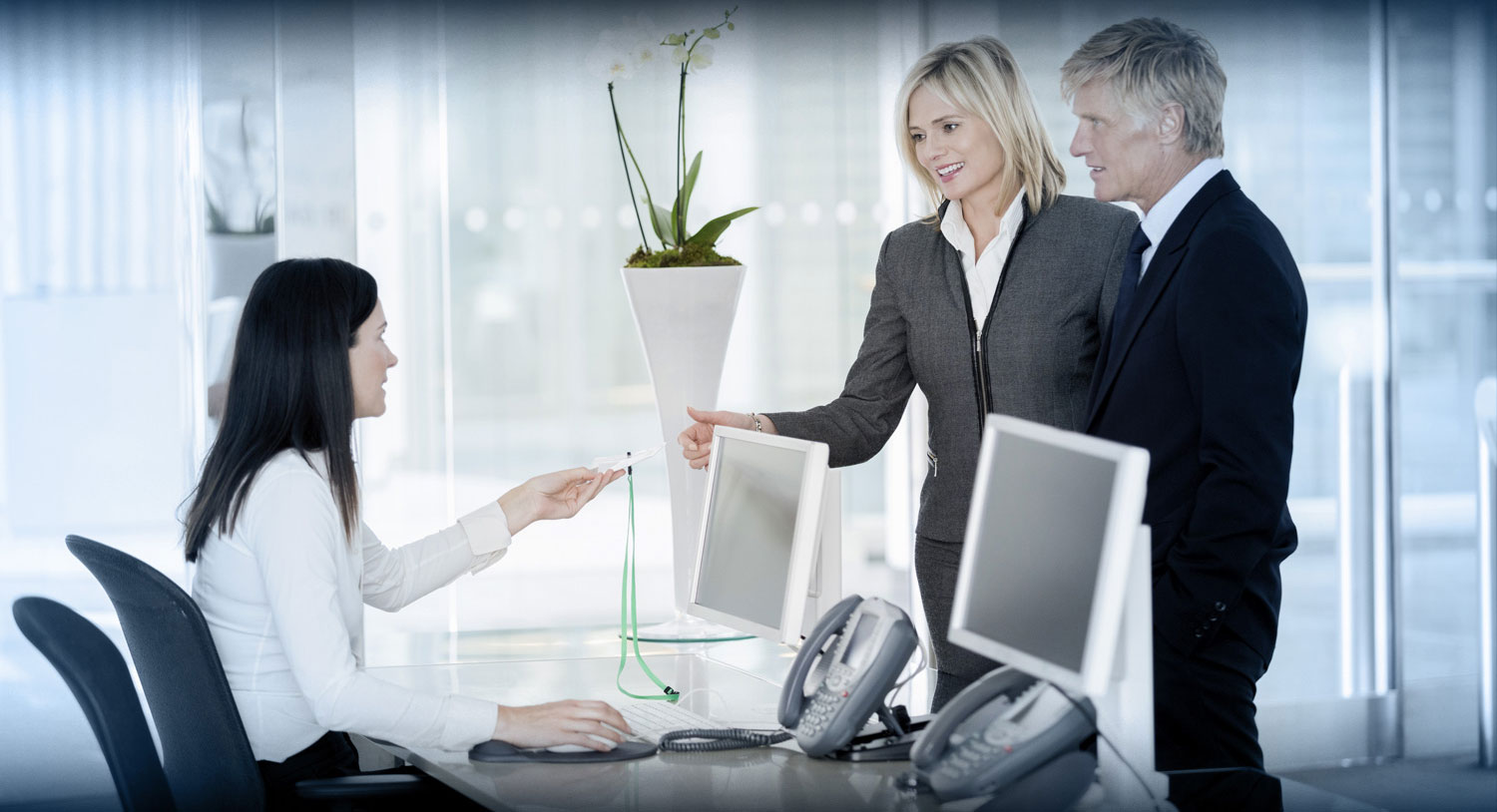 TrustVisitor Mobile Approval allows Approvers to approve/reject the guest via mobile device.
How it Works:
When a registration occurs, an approval email is sent to the appropriate Approver or group for the event location.
The approval email contains details about the guest, the event and the location. Background check details are also available to security departments for clients using the integrated FedCheck background check validation.
The Approver (and security department, as appropriate) simply replies to the approval email with one of the following commands: "Approve," "Approve-Escort Required," or "Reject," or "Reject and Add to Do Not Admit List."
Comments may be included in the email reply.
Key Benefits:
Throughout the day, Security and Approver personnel are often away from their desks.
The ability to make an approval decision using mobile devices allows Approvers to quickly review important details and easily submit an informed approval decision.
This feature takes into consideration the typical daily responsibilities of an Approver and provides flexibility for them to perform these tasks virtually at any time or place.
Wellness Screening Feature:
When enabled, individuals must submit and pass a wellness screening in order to enter a facility.
Wellness screening can be configured to require an online wellness submission within one or two days before an event takes place. Alternatively, employees and visitors can be required to submit an in-person wellness assessment in the location lobby.
Wellness screening for employees can be configured so that a failed or unsubmitted wellness response automatically deactivates an employee's physical access credential.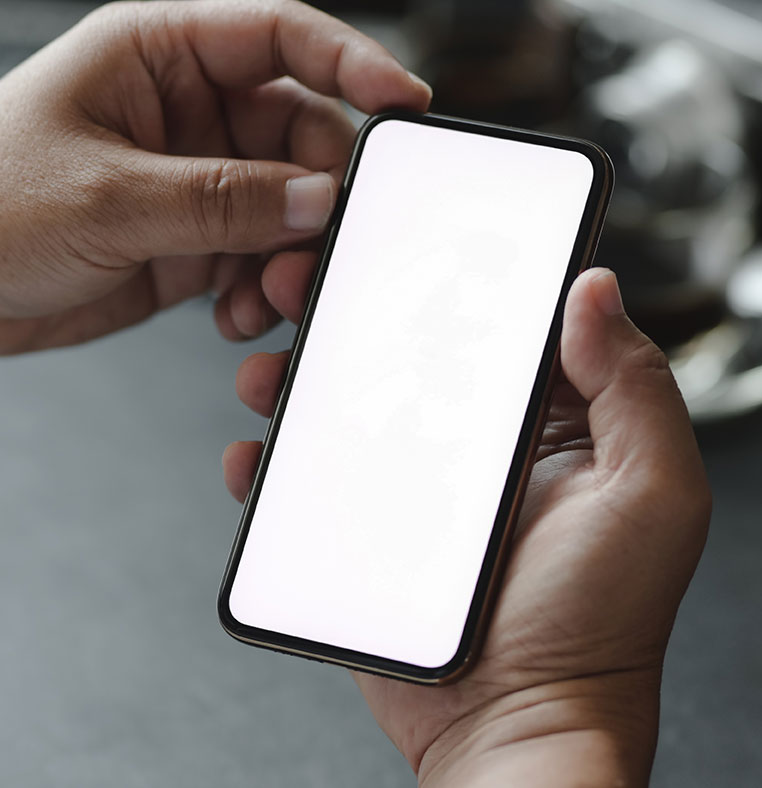 New addition to the CertiPath TrustSuite™
CertiPath is pleased to announce that the credential validation technology behind TrustMonitor will soon be available for high-assurance Physical Access Control (PACS).
TrustZero™, the latest offering in the CertiPath TrustSuite™, is a highly sophisticated PACS interface to CertiPath's cloud-based credential validation platform.
TrustZero™ provides a single network location to answer all validation queries for all credentials within a trust federation such as the Federal Government.
When paired with TrustMonitor enterprise, it can provide this same validation for internal credential authorities serving local trust credentials, non-person entities, and IoT devices.
TrustZero's launch will support Software House's C•CURE 9000 platform. Support for more leading PACS will be provided in the near future.
TrustZero™ is a single location, single firewall rule, and single trusted source for all credential validation that requires zero maintenance or upkeep. An infamously onerous security capability is now offered as a service. TrustZero™ is validation reimagined.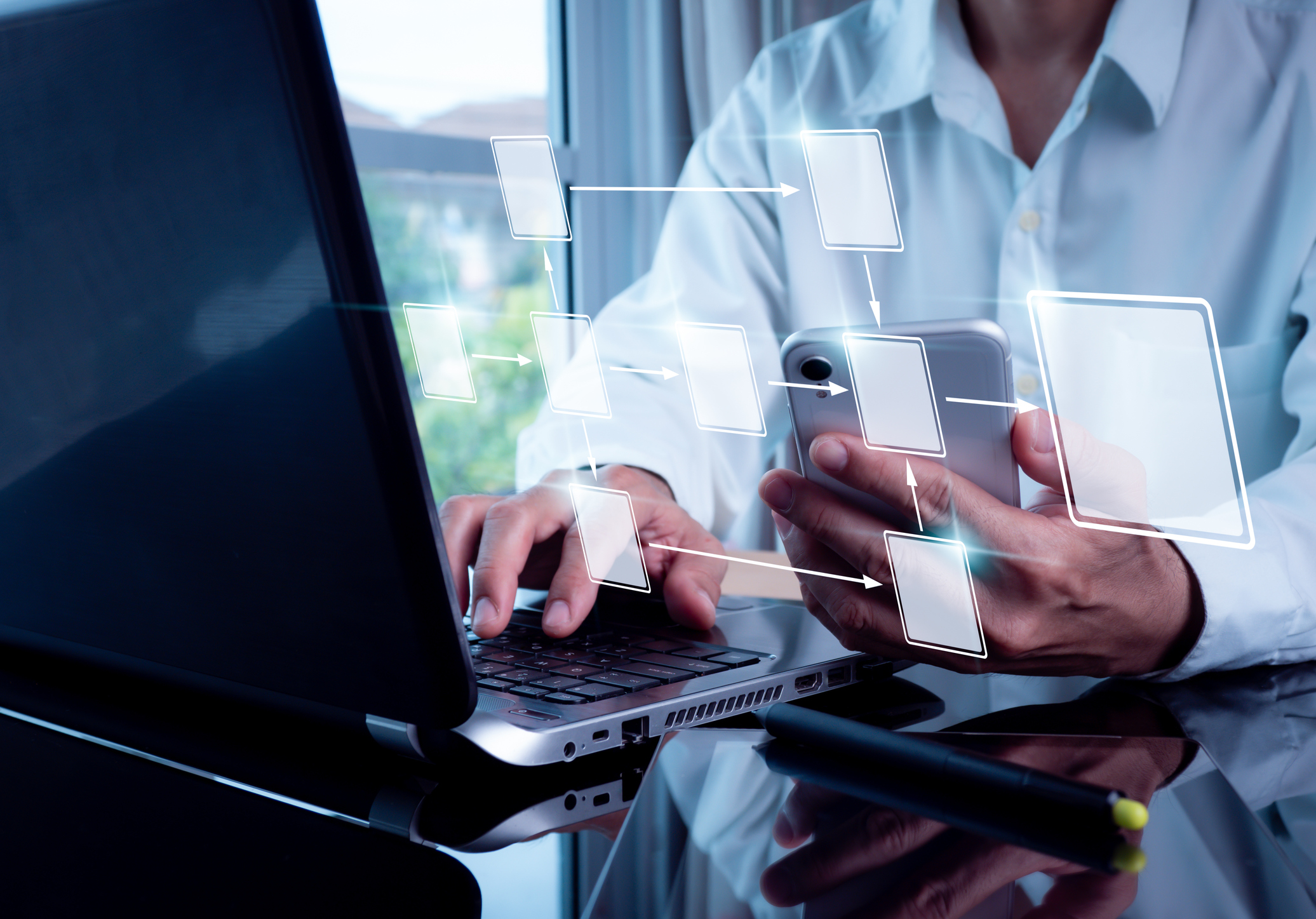 High Assurance Credentials as a Service
CertiPath now offers personalized PIV apple-based smartcard credentials with Virtual In-person Proofing (VIP). Customers can choose to have proofing done at NIST SP 800-63-3 IAL-1 or IAL-2 compatible levels.
CertiPath leverages Intercede's MyID Card Management System in a multi-tenant configuration to achieve high assurance credential issuance as a service.
Whether you are working to replace passwords in general or need to comply with US DoD DFARs and NIST SP-800-171, Smart.ID™ is the easiest, most cost-effective way to achieve the gold standard for 2-factor authentication.
Smart.ID™ credentials are suitable for both logical access (i.e., desktop login, website authentication) and high assurance physical access control. Smart.ID™ is a "local trust" credential and is not a replacement for a PIV or PIV-I credential that supports external federation use cases.
Common Uses of Smart.ID™
Employee badges for organizations in high cyber risk and/or highly regulated industries. Finance, energy, aerospace and defense and healthcare are common examples.
Short term Federal employee credentials where a PIV credential has not yet been received or an existing PIV was lost or stolen.
Federal Contractors who require aperiodic or shorter than 6-month physical access to a Federal facility
Federal Non-PIV regular access (e.g. delivery personnel, grounds crews, etc.)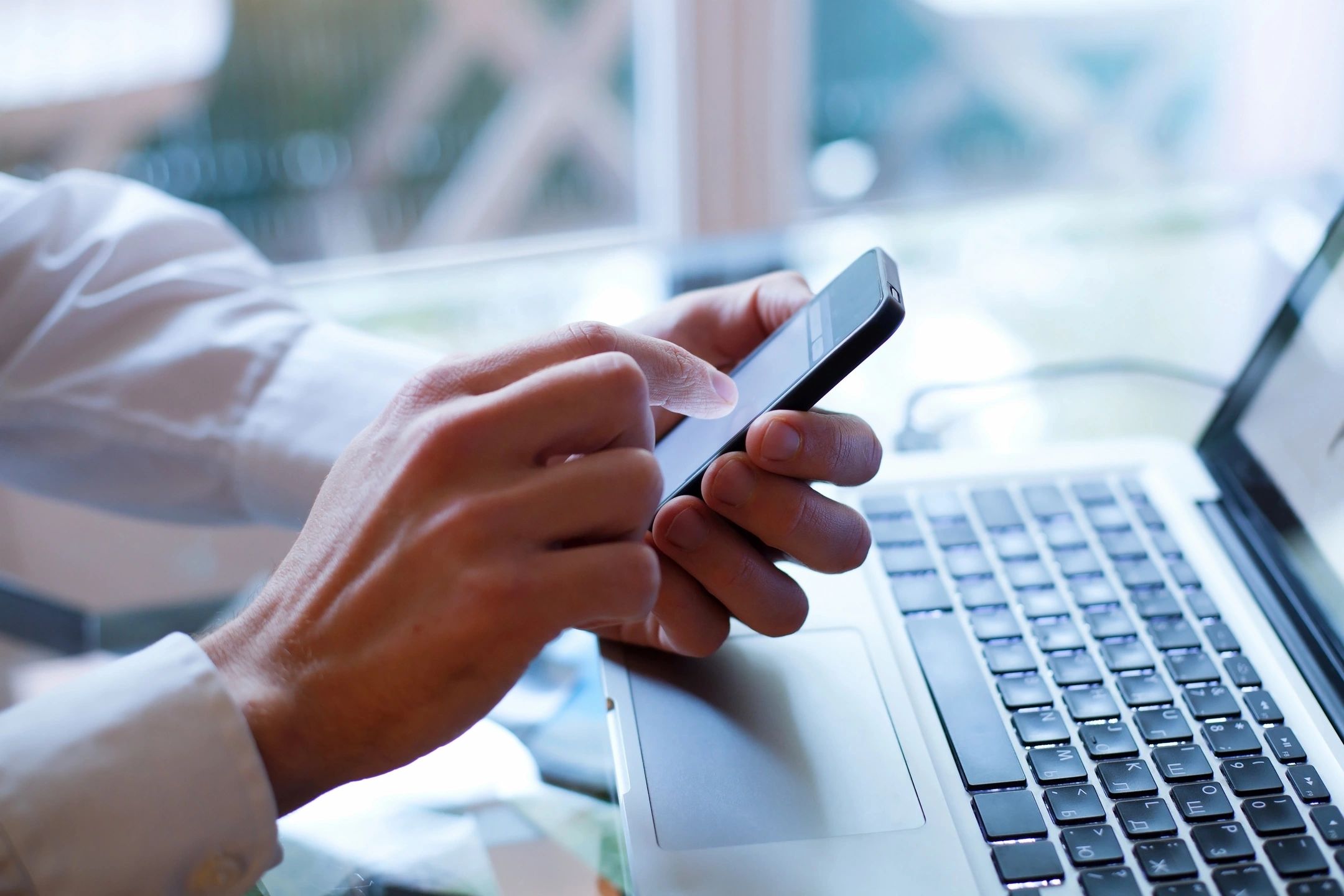 Available to any organization permitting the use of credentials via smart cards for secure physical access of clients and non-employees.
ENERGY/CRITICAL INFRASTRUCTURE
---
READY TO LEARN MORE?
Fill out the form below and someone will reach out to you right away.