CERTIPATH CERTIFIED PIV-I PROVIDER
The U.S. Federal government introduced the Personal Identity Verification (PIV) credential in 2005 with the issuance of the Federal Information Systems Processing Standard (FIPS) 201.
The Personal Identity Verification Interoperability (PIV-I) for Non-Federal Issuers guidance was developed in order to extend the FIPS 201 standard to non-Federal organizations and individuals. Its specific purpose is to enable credential issuers to establish processes that will ensure the credentials they issue are not only interoperable with the readers that are designed for PIV credentials, but also can be trusted as meeting the same rigor for issuance and management.
The Federal PIV program has over 5 million active federal employees and contractors with PIV cards. PIV-I expands the success of this program to include Non-Federal Issuers. Conservative estimates for the number of active PIV-I credentials to be issued exceeds 25 million, serving non-executive federal, state and local agencies, first-responder organizations, industry, and others.
CertiPath is the only commercial bridge approved to certify PIV-I credential providers, as listed at idmanagement.gov. CertiPath Certified PIV-I providers are Premium Service members that undergo an extra measure of review and approval that ensures they adhere to the requirements of the PIV-I profiles, and culminates in a thorough testing of the PIV-I card capabilities. This review and approval process is repeated on an annual basis to ensure the CertiPath PIV-I providers maintain the high level of trust required for PIV-I.
As an added benefit CertiPath PIV-I providers also attain CertiPath Certified Credential Provider (3CP) status.
Organizations interested in becoming a CertiPath certified PIV-I Provider should begin by contacting CertiPath.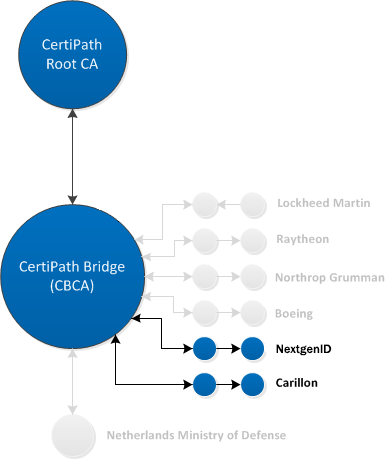 CertiPath Certified Credential Providers (3CPs)
Carillon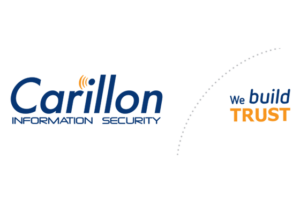 Key Recovery Since:
03/05/2013
Assurance Levels:
PIV-I Hardware
PIV-I Card Authentication
PIV-I Content Signing
Medium Hardware
Medium Software
NextgenID

Key Recovery Since:
01/22/2018
Assurance Levels:
PIV-I Hardware
PIV-I Card Authentication
PIV-I Content Signing
Medium Hardware
Medium Software
Medium CBP Hardware
Medium CBP Software