Our Mission
---
CertiPath develops and promotes ground-breaking technologies and services that enable high assurance credentials in support of the role identities play in Network Security. Knowing who is in your network and that they have been validated is a cornerstone of Cyber Security.
ABOUT US
CertiPath was founded in 2004 to solve one of the most difficult problems in online security: determining whether a digital identity validly represents a person or "thing" requesting access to a network. Trusted digital identities are critical to the security of networks, data and facilities. The heart of CertiPath's success is our unparalleled experience with creating innovative, scalable products and services that ensure the highest levels of validation for digital identities that attempt to access customers' networks.
PHILOSOPHY
CertiPath believes in the importance of identities and the role they play in securing the network. With an enormous increase in the use of high assurance credentials, have come large numbers of credential issuers. Identities have a significant effect on your data's security, holding those identities to the highest level of validation provides the basis of trust within your network. Understanding the validity of every credential before your organization relies on it and importantly, the validity of those who issued it, in real time every time, is an integral component of your network security. This belief is the foundation of our Products and Services. Providing solutions that address the use, validation and integration of high assurance identities is the cornerstone of CertiPath.
WHO WE ARE
CertiPath has carefully selected its leadership team from several areas of expertise. Our dynamic and diverse cultural background helps up when addressing complex challenges in a continuously changing landscape of technology and policies. We drive innovative solutions through our most valuable asset; our employees.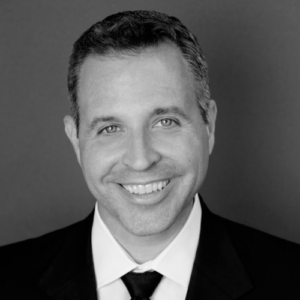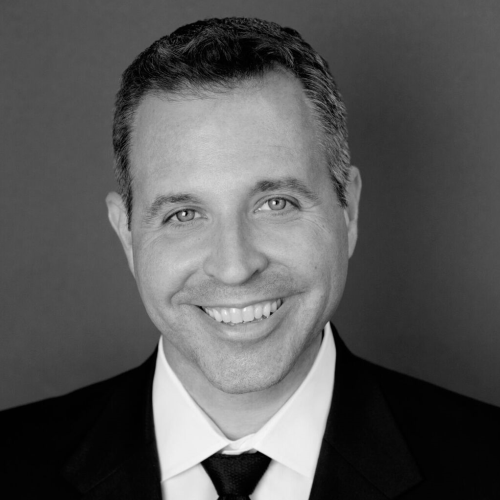 Jeff Nigriny
Chief Executive Officer and Founder
Jeff Nigriny's 18+ years in the IT industry has been focused primarily in Information Security. He served 9 years as the CSO of a major Aerospace and Defense IT provider where he amassed a broad base of hands-on information systems expertise including: IT management, computer security, secure systems architecture, secure application design, systems security auditing, risk analysis/mitigation, network engineering, technical project management, and software development.
In 2004 he founded CertiPath to address the evolving importance of identity systems and their role in enterprise-class information security. In his role as President, Mr. Nigriny focuses primarily on what mechanisms and policies must be in place to create overall protection and how those mechanisms can be judged effective and policies consistently enforced in the eyes of governments and corporate systems alike. Mr. Nigriny is one of only a small number people in the world to have a truly international understanding of identity in both logical and physical security. As a thought leader for the identity industry, he is a frequent lecturer at security and industry conferences and symposiums averaging seven conferences per year for the past decade.
Since 2010, Mr. Nigriny has worked to address an issue that has hampered the proliferation of digital identities for many years, the predictable allocation of liability in the issuance of digital identity credentials by third party providers. Mr. Nigriny co-wrote an article on the subject published in "Jurimetrics", the law review of Arizona State University's law college. He then went on to author the nation's first digital identity legislation which was passed into law by the Commonwealth of Virginia in early 2015.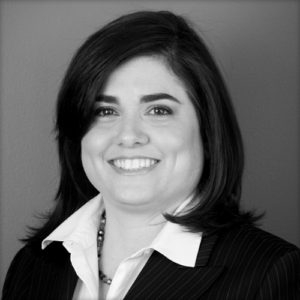 Tina Davis
Chief Financial Officer, Chief of Staff
Tina Davis brings 20+ years of experience helping public and private technology businesses manage finances and optimize operations. Davis began her career in 1995 performing auditing and consulting services at Deloitte & Touche in Washington D.C., where she served a variety of high-tech and SEC registered companies.
Before joining CertiPath, Davis most recently served the last five years as CEO and President for Accounting & Business Consulting, Inc. where she specialized in providing financial leadership for start-up companies. Prior to that, Davis served as the Director of Finance for Cox Communications of Northern Virginia for six years. As CFO of CertiPath she is responsible for the financial, legal and administrative operations of the company.
Davis has a BBA degree in Accounting, Cum Laude, from James Madison University and is a licensed Certified Public Accountant in Virginia. Davis has actively supported her community through various board positions for not-for-profit entities and was recognized for her efforts with the U.S. Presidential Volunteer Service Award in 2007.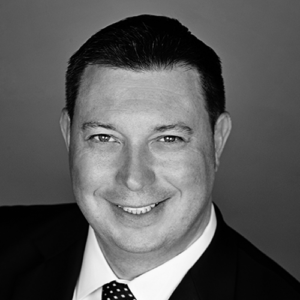 Daniel Myslewski
VP of Sales & Marketing
Daniel Myslewski brings more than 20 years of security and technology industry experience in IT, software and physical security to CertiPath. Previously he was the Vice President of Sales for the Americas at VidSys, a Physical Security Information Management (PSIM) software company. Reporting directly to the CEO, he developed and ran a highly skilled sales team in North and South America which focused on federal, commercial, healthcare, and state and local markets. He designed market channel strategy and drove new technology relationships in social media monitoring, cyber, travel risk management, and smart building initiatives to increase product differentiation. Prior to that he was the Vice President of Government Programs at Stanley Black and Decker. He was recruited to develop and lead the new division from white space. He created and implemented the global marketing and business development strategy that produced consistent year over year growth. Daniel managed the entire solution and product channel relationship for the federal market, grew the reoccurring service revenue business, and led multiple new capture teams to awards.
Daniel is leading the efforts to bring CertiPath's cutting edge identity products and services to market. He is chartered to grow CertiPath's market share and brand in the identity space. He is an innovative global business leader with proven success in developing and running highly skilled sales, marketing and operations teams. He has proven success in delivering organizational growth and customer satisfaction.
Daniel attended Edinboro University of Pennsylvania where he received a BA in Criminal Justice and the University of North Carolina, Chapel Hill, Kenan-Flagler Business School where he received an MBA in Global Business and Strategy.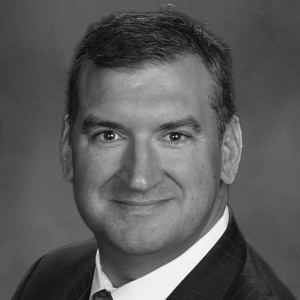 Paul Retzbach
Chief Operating Officer
We are pleased to announce the recent addition of Mr. Paul C. Retzbach to CertiPath as Chief Operating Officer. He is a vibrant leader with over 20 years of experience in the global security and software markets. He has led teams in business development, project management, business process improvement and P&L management for many business segments in the United States, Canada and United Kingdom. He has garnered a reputation for consistently improving operating efficiency and bottom line results.
His career began with ADT Security Systems/Tyco International. He spent many years moving quickly through their ranks holding a variety of roles, last of which was Director of Operations. In 2003, he relocated with his family to the United Kingdom where he was responsible for offices across southern England. He eventually repatriated back to North America through Tyco's SimplexGrinnell division, becoming the Regional Manager for the branch offices in Eastern Canada.
Mr. Retzbach also worked for United Technologies Corporation (UTC) driving all North American operations including procurement, Six Sigma/Lean initiatives, installation and customer services. He then joined the privately held M.C. Dean organization just outside of Washington, DC. He was responsible for the capture and overall program management of integrated security systems in the Department of Defense and Intelligence Community markets.
As a Vice President at Stanley Security Solutions, a division of Stanley Black and Decker, he stood up the Government Vertical Market Solution Group to increase revenue across the multiple Stanley business units. Most recently he served as Vice President of Customer Services for VidSys, Inc. In this position his team was responsible for assisting in the sales capture, contract review, solution deployment, technical troubleshooting, maintenance and end user support.
Mr. Retzbach earned his undergraduate degree from the University of Maryland – College Park and has his MBA, with a concentration in change management, from Johns Hopkins University. He is a certified Physical Security Professional (PSP) through the American Society of Industrial Security (ASIS) and a Project Management Professional (PMP) with the Project Management Institute (PMI).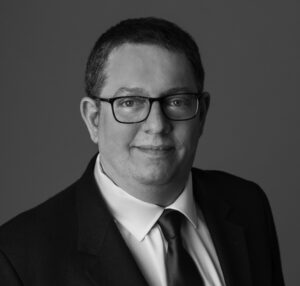 Jeff Torello
Vice President of Software
Jeff Torello is a seasoned technology professional passionate about software engineering, cybersecurity, team development, and team culture. He brings more than 25 years of IT systems management, software development and cybersecurity expertise. Mr. Torello has proven experience establishing, leading and growing modern, high-performing teams; He is a highly regarded leader with demonstrated success at navigating teams through cultural change, shifting goals and fluid priorities.
Mr. Torello comes to CertiPath from Cree, Inc. where he was the Director of IoT Engineering & Cybersecurity located in the Raleigh-Durham, North Carolina Area. He created the IoT Engineering department to deliver on Cree's Internet of Things initiatives, successfully introducing the first-ever IoT products into the company's portfolio delivering a new, high margin revenue stream. He also established Cree's first Cybersecurity standards related to software development, testing, and compliance.
Before his time at Cree, Mr. Torello spent 20 years at Intel Corporation in various engineering related roles including his most recent role as the IoT Gateway Chief Architect. The IoT Gateway was a reference design adopted by over 30 OEM partners including Dell, HP, Advantech, and Supermicro. Mr. Torello also developed the IoT Gateway security roadmap with increasing features year over year in order to improve the security posture with each product release.
Mr. Torello earned his Bachelors of Science in Business Information Systems from the University of Phoenix. Mr. Torello also holds the CISSP and MSCE certifications.