Procuring CertiPath HSPD12 Executive Bootcamp Training and ICAM Proof Cards
ICAM ProofCards™ / The Gold Standard for testing. FIPS 201 requires you to have PIV credentials. OMB M-11-11 requires you to use them in your access control systems – both logical and physical. FICAM's PIV in EPACS provides the requirements for implementing PIV and PIV-I in PACS but still, high level mandates can leave you wondering.
Procuring CertiPath Services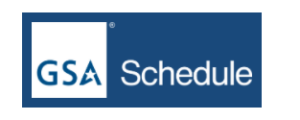 (Contract Period through 12/1/2024)
GSA's MAS Schedule offers federal, state and local governments innovative solutions to their information technology needs under its Information Technology Category.
The multiple award schedule grants agencies direct access to commercial experts who can thoroughly address the needs of the government IT community through Special Item Numbers (SINs). CertiPath provides services under the following SINs:
54151S Information Technology Professional Services (previously Schedule 70, SIN 132-51)
541519PIV Homeland Security Presidential Directive 12 Product and Service Components (previously Schedule 70, SIN 132-62)

Procuring CertiPath Products

CertiPath has partnered with Carahsoft Technology Corp., the trusted Government IT solutions provider, to deliver its products to market. Carahsoft supports an ecosystem of software manufacturers, value-added resellers, system integrators, and consulting partners committed to helping government agencies select and implement the best solution at the best value.
TECHNOLOGY PARTNERS